Supporting Mathematics Coaches' Learning of Probability through Professional Development Tasks
Abstract
This study was conducted to propose a framework of professional development tasks (PDTs) that may be used to enhance mathematics coaches' content knowledge and understanding of student work, as well as to help them conceptualize their role in facilitating a professional learning community in school. In this qualitative design experiment, researchers developed and implemented a set of PDTs to use with elementary and middle school mathematics coaches. The PDTs, with a focus on K-8 probability topics, required coaches to conduct mathematics problem solving, student work analysis, and create a community to reflect individually and collaboratively on such experiences. Qualitative data from the coaches' self-reflective writing indicated a positive impact of PDTs and work samples illustrated their experiences in the learning process. The structure of PDTs used in the study was synthesized into a framework that could be utilized by coach or teacher educators as a generic tool for professional development.
Keywords
Mathematics coach; Probability; Problem Solving; Professional Development; Tasks
References
Enderson, M.C., Grant, M.R., & Liu, Y. (2018). Supporting mathematics coaches' learning of probability through professional development tasks. International Journal of Research in Education and Science (IJRES), 4(2), 613-632. DOI:10.21890/ijres.428976
Refbacks
There are currently no refbacks.
Copyright (c) 2018 International Journal of Research in Education and Science
Abstracting/Indexing


(accepted and will be indexed soon by Scopus)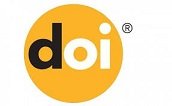 This work is licensed under a
Creative Commons Attribution-NonCommercial-ShareAlike 4.0 International License
.
Place of Publication: Turkey & Name of Publisher: Ismail Sahin