Student Perceptions of a One-to-one iPad Program in an Urban High School
Abstract
The iPad, which came out in 2010, was introduced in one-to-one initiatives in schools to replace the laptop, or simply as a new technology. Schools that incorporated tablets reported an increase in student-led learning, increased collaboration, and increased communication. Following a one-to-one iPad implementation at an urban high school for one year, juniors and seniors (n=76) participated in focus groups about their use of iPads for learning and their perceptions of the one-to-one iPad implementation. Students reported changes in communication, collaboration, learning strategies, as well as accountability and independence when learning with iPads. They also described several challenges of learning in an Internet-accessible one-to-one environment. The results highlight the importance of student support for tablet adoption when implementing one-to-one initiatives.
Keywords
Student; Perceptions; Tablet; iPad; One-to-One
References
Kaufman, D. & Kumar, S. (2018). Student perceptions of a one-to-one iPad program in an urban high school. International Journal of Research in Education and Science (IJRES), 4(2), 454-470. DOI:10.21890/ijres.428269
Refbacks
There are currently no refbacks.
Copyright (c) 2018 International Journal of Research in Education and Science
License URL:
www.ijres.net
Abstracting/Indexing


(accepted and will be indexed soon by Scopus)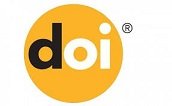 This work is licensed under a
Creative Commons Attribution-NonCommercial-ShareAlike 4.0 International License
.
Place of Publication: Turkey & Name of Publisher: Ismail Sahin