Broadening K-8 Teachers' Perspectives on Professional Development in Engineering Integration in the United States
Abstract
As the United States has introduced engineering to science through Next Generation Science Standards, in-service teacher professional development (TPD) becomes necessary because a majority of teachers did not encounter engineering and associated pedagogies in their pre-service programs. This study explored such in-service teachers' perspectives of engineering education for students and the efficacy of TPD programs in engineering. Responses from 302 K-8 teachers on an open-ended survey after a weeklong TPD were analyzed through an inductive analysis and a creative synthesis. While teachers were either intrinsically or extrinsically motivated, they preferred learning engineering through hands-on activities and liked the opportunities to interact with peer teachers, instructors, engineers, and students. They valued innovative ideas and teaching strategies that allowed them to directly integrate engineering into different subjects and wanted to learn more about different engineering fields, engineering pedagogical content knowledge and activities.
Keywords
Teachers; Engineering; Professional Development; STEM
References
Yoon, S.Y., Kong, Y., Diefes-Dux, H.A., & Strobel, J. (2018). Broadening K-8 teachers' perspectives on professional development in engineering integration in the United States. International Journal of Research in Education and Science (IJRES), 4(2), 331-348. DOI:10.21890/ijres.409263
Refbacks
There are currently no refbacks.
Copyright (c) 2018 International Journal of Research in Education and Science
Abstracting/Indexing


(accepted and will be indexed soon by Scopus)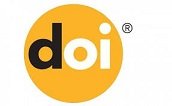 This work is licensed under a
Creative Commons Attribution-NonCommercial-ShareAlike 4.0 International License
.
Place of Publication: Turkey & Name of Publisher: Ismail Sahin