Understanding Inclusion Relations between Quadrilaterals
Abstract
This study investigated pre-service mathematics teachers' (PST), who are going to teach middle grade mathematics (grade 5-8), understanding of inclusion relationships of quadrilaterals. In addition to describing PSTs' understanding of inclusion relations of quadrilaterals; it was also aimed to document the development of PSTs' understanding of quadrilaterals during a geometry course. A designed questionnaire was administered to 48 PSTs at the beginning and again at the end of the semester after the PSTs was engaged in a designed five-week geometry unit. The findings of this study demonstrated that the majority of the PSTs struggled with identifying quadrilaterals and especially inclusion relations of quadrilaterals primarily. However, the number of the PSTs who understood hierarchical relationship between quadrilaterals increased through the end of the semester.
References
Zeybek, Z. (2018). Understanding inclusion relations between quadrilaterals. International Journal of Research in Education and Science (IJRES), 4(2), 595-612. DOI:10.21890/ijres.428968
Refbacks
There are currently no refbacks.
Copyright (c) 2018 International Journal of Research in Education and Science
Abstracting/Indexing


(accepted and will be indexed soon by Scopus)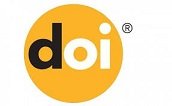 This work is licensed under a
Creative Commons Attribution-NonCommercial-ShareAlike 4.0 International License
.
Place of Publication: Turkey & Name of Publisher: Ismail Sahin